Buy ID cards with cryptocurrency.

It's all so exciting! Like that movie Hackers with Angeline Jolie and Sick Boy off Trainspotting.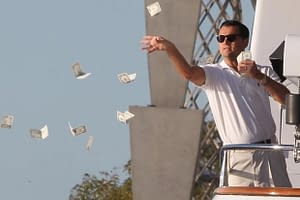 Bitcoin is an electronic cryptocurrency. We accept over 2,100 different types of cryptocurrency, but Bitcoin is the most popular. You've probably had the misfortune to be trapped by some guy (and it's always a guy) at a party, droning on about Elon Musk and shitcoins. But! Cryptocurrency can be useful – you can buy fake IDs with it!
🔥 We accept 1000s of different cryptocurrencies, including ones like Ethereum or Stellar which are cheaper to buy and send than bitcoin.🔥
How to get bitcoin?
See below for tutorials on buying bitcoin from various sites using PayPal, Debit or Credit Cards. If all this seems confusing, one of your friends can probably help you out.
You have to send money to an exchange, and they create an address for you, and deposit the equivalent paid into that address.
Most sites selling bitcoin will require some kind of verification (phone, email, ID etc). It's a simple enough process, you'll have to fill out some forms. You get a bitcoin wallet which holds your bitcoin.
It's an address that looks similar to this: 3NU8sUKhKFzoHkM2fEtahZVee111xwAb7u
Buy bitcoin with revolut – very easy to do.
https://www.revolut.com/en-US/buy-cryptocurrency
Buy bitcoin easily with no ID requirements :

  We don't have anything to do with any of these sites. Use them at your own risk.

Once you've bought the bitcoin, it goes into your wallet on the site you buy it from. You then need to send it to our address.
How to pay for a fake ID with bitcoin or other cryptocurrency
There's a few different options to pay by bitcoin.
✔️ Use our bitcoin shopping cart (easiest and quickest)
Order your cards and use the "pay with bitcoin" button at the end of the order form. We accept over 2000 crypto currencies at checkout.
Send the correct amount of Bitcoin or other cryptocurrency to the address shown. Our cart will automatically convert to the correct amount required.
Send us bitcoin directly (this is more complicated)

Send us bitcoin for the total of your order to the address below:
3NU8sUKhKFzoHkM2fEtahZVee111xwAb7u

Once you've sent the amount, contact us here with your order number and the address of the wallet you sent the bitcoin from. We can then match up your transaction to an order. It doesn't matter if it's slightly less or more than what we asked for.